Kenneth Joseph Sieve of Sanger, California
September 23, 1942 - August 4, 2022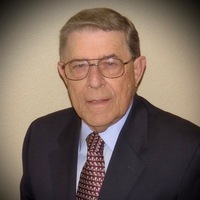 Ken Sieve, Club President 1980-1981
Well into his 80th year, Kenneth J Sieve lived a life full of passion, integrity and a work-ethic that was only exceeded by his caring nature.
Born September 23, 1942 in Washington, Missouri to parents, Herman "Joe" Sieve and Evelyn Sieve. Ken developed his work-ethic at the age of 13 with a job stocking produce. He continued with many small jobs thru his youth, including resetting pins at the local bowling alley. While attending St. Francis Borgia Catholic High School, he met Carol Huxel, the love of his life. As high school sweethearts, their inseparable 63-year bond included their wedding in 1963 and the birth of their only son Kurt in 1965. Ken graduated from the University of Missouri, Columbia with a Bachelor of Science degree in Education and a Master of Arts in Geography. He also found time to serve as two-time president of the Delta Sigma Phi Fraternity. Pursuit of Ken's PhD had them moving to Wisconsin State, Oshkosh and the University of Oklahoma before landing in Central California at the Geography Department of Fresno State University in 1970. Teaching came naturally to Ken and when enrollment declined at Fresno State, he stumbled into a role that would change his life and allow him to continue educating on different topics: insurance and finance.
Before October 1974, Ken had never been to Sanger, California. but it would soon become his adopted hometown. As a State Farm agent, he embodied the company slogan of being a Good Neighbor. His care for customers and their needs resulted in high honors for his agency including qualifying 13 times as a State Farm Ambassador. His quality as an employer was evident through the tenure of his team: Sylvia (43 years), Lou (27 years), Irene (27 years) and Carol was there for all 48.
Serving the Sanger Community was an integral part of Ken's role as an agent and included 8 years on the Sanger Planning Commission, a term on the Fresno County Grand Jury and 48 years with the Sanger Chamber of Commerce. Servant leadership in organizations like the Sanger Eagles and Sanger Rotary, where he served as president in 1980, resulted in being awarded Sanger Citizen of the Year in 1989 for his outstanding service to the city of Sanger. In 2014, Ken and Carol were selected Grand Marshals of the Sanger Toyland Parade.
It wasn't all work for Ken and Carol, they enjoyed dancing, volleyball and bowling. Their passion for travel allowed them to see the world, but they were always happy golfing on the central coast.
Ken was most proud of his grandchildren, Matthew, Brooke and John. He made every opportunity to be with them and witness their growth and success. Ken faced health issues in 2016 but through his positive attitude and stubborn determination was able to recover and partake in graduations, milestones and continue his business until his death on August 4, 2022.
Always with Pride, Ken chose Sanger Cemetery as his final resting place.
Preceded in death by his parents and brother Glennon L Sieve, Ken is survived by his wife, Carol and son, Kurt, his wife Mary and their children Matthew, Brooke and John. Ken had the love of several nieces, nephews, in-laws and of course, his customers whom he loved in return.
Kenenth J Sieve was a great man that made an impact in lives of people. His legacy will continue.